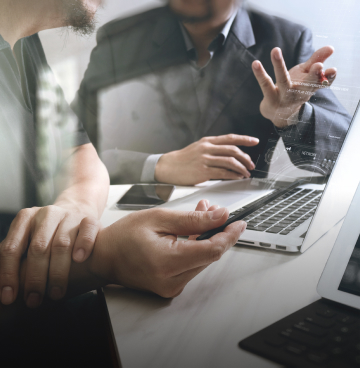 Movistar Cross-Selling
Transforming Customer Service into a Cross Selling experience.
Challenge
When the mobile market in Argentina achieved an average of one mobile device per person, Movistar needed to invest in ways to increase revenue per customer and hired Atento as strategic partner.
Strategy
The project focused on turning the Movistar customer service line (*611) into a profitable contact channel where the agents would be able to convert inquiries into sales opportunities by offering updates to the user's existing service package.
Using the data from calls received daily on *611, the Atento consultancy team could access the consumer information and analyze in real time which services best suited each individual customer and offer the products in a proactive manner.
The role of the Atento sales consultants was vital to the success of the campaign. The team was responsible for ensuring an online return on the available information for each consumer and converting on-screen information into profit. This represented both a sale for Movistar and a satisfactory experience for the customer making the call.
The sales consultancy team undertook a three-stage training course; initially Atento provided classroom sessions covering customer service topics. This was followed by simulations or on-the-job training where agents took real calls without yet being on-line.
Finally, after three months of customer service experience and once all service indicators were hitting their targets, they moved on to the third stage – sales techniques.
Results
Movistar increased its income by an average of $24 per customer, generating extra revenue of nearly four million dollars.

Customer satisfaction levels reached 86%.

Cancellation or residence time (when customers wished to change service provider and were offered improved services in order to stay) increased from 120 to 180 days.