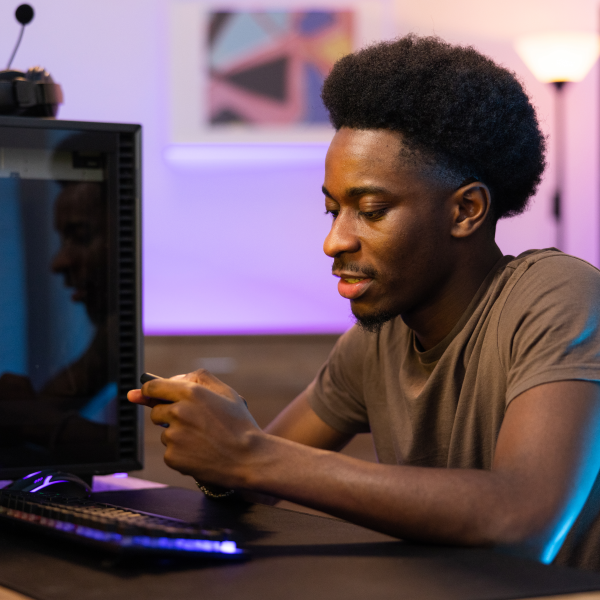 Transforming the customer experience through talent acquisition, people development and brand assimilation.
Our client is an American consumer electronics and gaming merchandise retailer. Founded 40 years ago, the company is one of the largest videogame retailers in the world, with more than 4,000 stores in various geos, including the United States, Canada, Australia and Europe.

Their goal was to enhance the value they provide to customers and stakeholders by reimagining their customer experience, from a purely transactional model to an experience-focused framework.
Challenge
Re-evaluation of current customer engagement model to support business model transition from Brick & Mortar to eCommerce.
New location strategy to move voice operations from Offshore to Onshore plus time zone coverage
Strong brand and culture affinity needed to drive experience-focused customer care.
Strategy
Digital Transformation Acceleration:
the deployment of a strong customer experience operation in the United States, with the ability to scale and support the company's new direction and growth mindset.
Agent profiling:
Build a team of CX experts with the necessary skillset and the attitude to develop a passion for the brand, which required an innovative hiring strategy. We prospected the right profiles and attracted them through their preferred channels, including a popular gaming convention.
Culture of innovation:

Build a CX organization able to deliver on their brand promise and provide consistently exceptional customer care.
Atento stepped up to the challenge by implementing a plan focused on staffing, development and brand assimilation.
Brand alignment: Placing a strong focus on our employee's experience, we set out to create the ideal site setting for them to feel part of the brand.
Results
2,400% Revenue growth -$168K to $4M per month over the course of 8 months

76% Increase in CSAT

2% Average attrition in 8 months

10% increase in Agent Productivity

50% Increase in Customer Engagement

25% Referral Rate in every class