ESG

We ensured our strategy is aligned with the Sustainable Development Goals (SDGs) from the United Nations 2030 Agenda to support achieving the major global goals through our local actions.

At Atento, we have focused not only on analyzing those SDGs on which we already have a positive impact with our actions, but also on those on which we want to boost our positioning. We guarantee that each SDG is meaningful for our key stakeholders.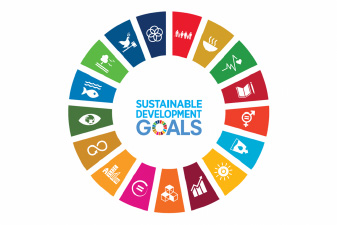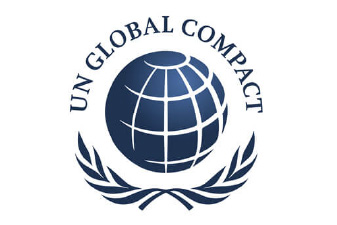 SHAREHOLDERS
We create long-term, sustainable, shared value
EMPLOYEES
We promote their training and motivation to ensure quality service

CLIENTS
We offer the highest quality service in managing relationships with their own clients and other BPO processes

REPRESENTATIVES FROM UNION GROUPS
We establish a collaborative framework to promote relations with employees

MEDIA
We provide the necessary information so that society can understand our business model national and international organizations.

NATIONAL AND INTERNATIONAL ORGANIZATIONS
We present our point of view and listen to their concerns in different areas.

PUBLIC ADMINISTRATIONS
We create ways of collaboration that facilitate the creation of synergies.

PROVIDERS
We develop a beneficial business relationship for both parties that's positive for our environment.

LOCAL COMMUNITIES
We build collaborative projects together to achieve sustainable development in society
Our commitments to the SDGs

Guarantee the continuity of essential services for citizens, such as medical care, through a remote and secure customer service.

Take measures to protect the health and safety of our employees, especially in the face of COVID-19, promoting remote work and improving hygiene protocols.

Promote entry into the labor market through education in the communities where we are present.

We promote gender equality inside and outside our company.

Accelerate the expansion of our Next Generation Services and solutions to drive sustainable growth, seeking new growth channels and advancing towards operational excellence.

Promote the social and labor inclusion of people in vulnerable situations.

Contribute to the development of responsible citizenship through corporate volunteering.

Promote the optimal use of natural resources through awareness and the use of technological innovations.

Fight against bribery and corruption in all its forms.

We create Partnerhips and Alliances to support the achievement of the SDGs in all countries, especially in developing countries.
Certification
Thanks to our ESG practices, we have been certified with ISO 26000 for Social Responsibility