Social

Our social actions reflect our values, which are based on integrity, agility, our client- oriented nature, and accountability. As an extension of our local and regional activities, in 2011 we joined the United Nations Global Compact. We have since then incorporated the Compact's Ten Principles into our strategy, policies and processes, establishing a culture of integrity and trust. To create a sustainable and inclusive global economy capable of providing lasting benefits to all persons, communities and markets, each year we renovate our commitment to the Global Compact and its world-changing mission.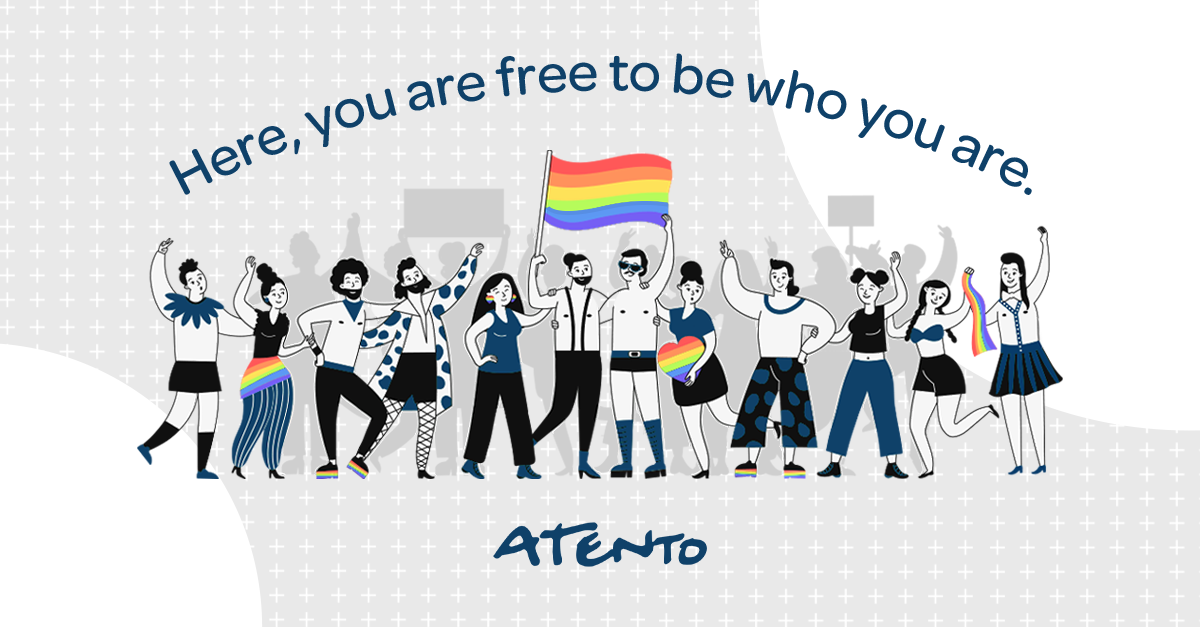 With this motto, Atento intends to encourage all company employees to be themselves and promote respect in the workplace.
Atento's name is now displayed as a unique symbol for all nationalities
The initiative is another chapter in the intense effort to promote inclusion and diversity by the company, whose name is now displayed with an exclusive symbol in sign language.
Diversity manifesto
At Atento we understand Diversity as the set of characteristics that make us different, unique and genuine.
We strive to build a work environment in which all people feel represented and part of Atento. An environment in which organizational diversity is a true reflection of our world´s diversity.
INITIATIVES FOR EVERYONE
Inclusion is very important for Atento, and we are aware of how important it is not only to have several communication channels available, but also to be able to serve all audiences. Focused on serving an audience of around 500 million deaf people worldwide according to the WHO, Atento has developed a customer service through videoconferencing in Sign Language for the hearing impaired.

+ 1K videocalls have been made in the last year
With a monthly average of 82% of Service Level Agreement.
We care about society
We are part of the communities in which we operate, so we encourage their participation in the development of collaborative projects for joint sustainable development.
Atento, recognized with the UN WEPs Brazil 2021 Award
In July 2021, Atento was recognized with the UN WEPs (Women´s Empowerment Principles) Brazil 2021 Award, with an honorable mention for our gender equality actions. This initiative, owned by the United Nations (UN), is carried out through the Brazilian Network of the UN Global Compact and UN Women in Brazil.
A sun for the kids
Since 20 years ago, we are part of UNICEF´s "Un Sol para los Niños" campaign, the most important fundraising campaign aimed at contributing to guaranteeing more and better health, inclusion, education and protection for children and adolescents in Argentina. Atento volunteers take part in this campaign every year.
We care about our Employees
RESKILLING
We believe in the power of transforming human talent, and we consider it the key to digital transformation. That is why in 2019 we put in place our Reskilling program for our Customer Experience professionals, aimed at training them on the latest technologies that can help them deliver the best Customer Experience.