CX Magazine

Next Generation CX is Atento's digital magazine focused on news about Digital Transformation, new technologies, Customer Experience and quality knowledge on current issues that are affecting companies. In this magazine you´ll find everything about trends, case studies, interviews with opinion leaders and executives of large companies. Published quarterly, it is available in Spanish, English and Portuguese.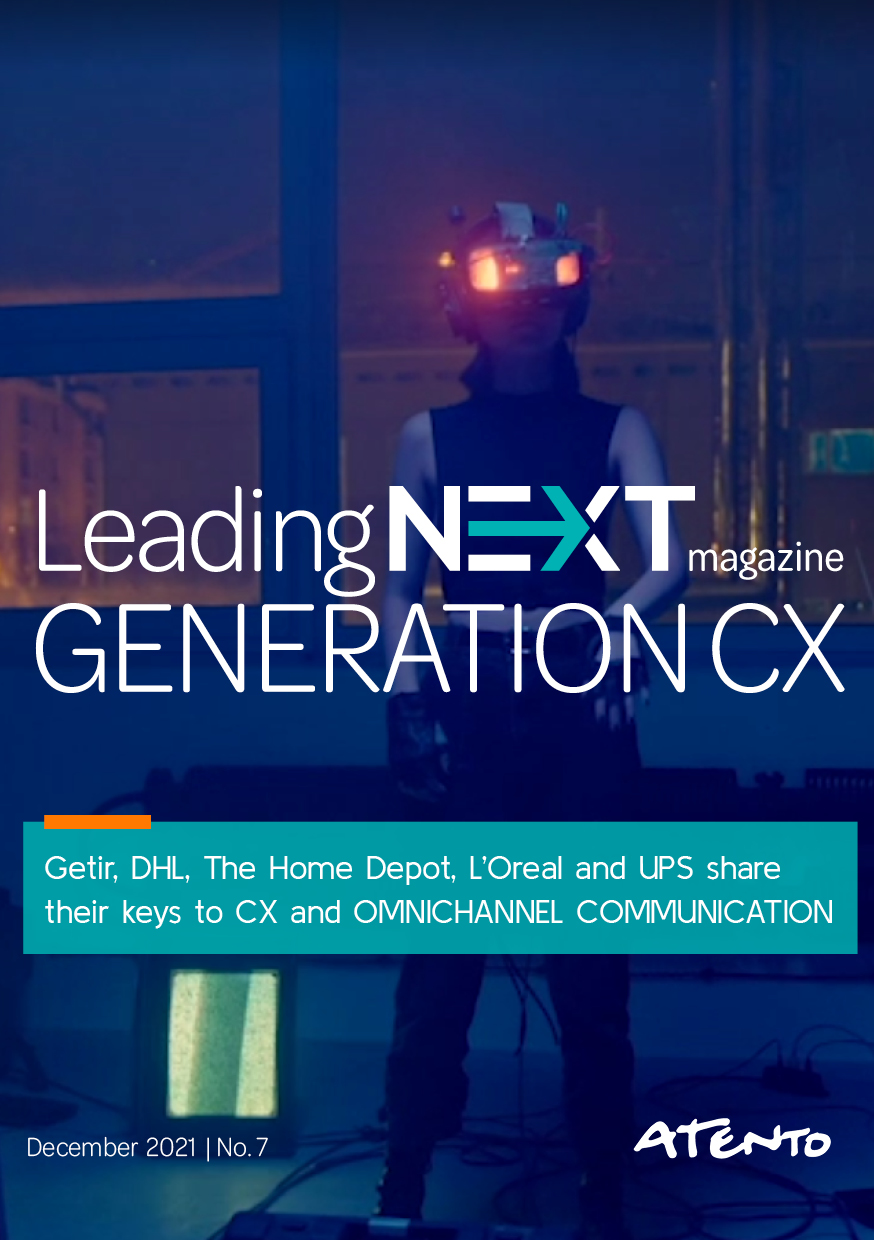 new issue
N° 7
December 2021
The last issue of the year of our Next Generation CX Magazine focuses on Omnichannel, and showcases the cases of companies that are intensifying their investment in multichannel service strategies to improve their CX.

For that purpose, for this issue we count on executives from multinational companies from the distribution sector such as DHL and UPS, retailers such as The Home Depot, highly valued brands such as L'Oréal, and Getir, the Turkish delivery company that has recently arrived to Spain to compete in a market in full growth.
View more