ANALYST REPORT
Atento Recognized by Frost & Sullivan as a Growth and Innovation Leader in the 2021 Frost Radar™ for CX Outsourcing Market in Latin America
View Report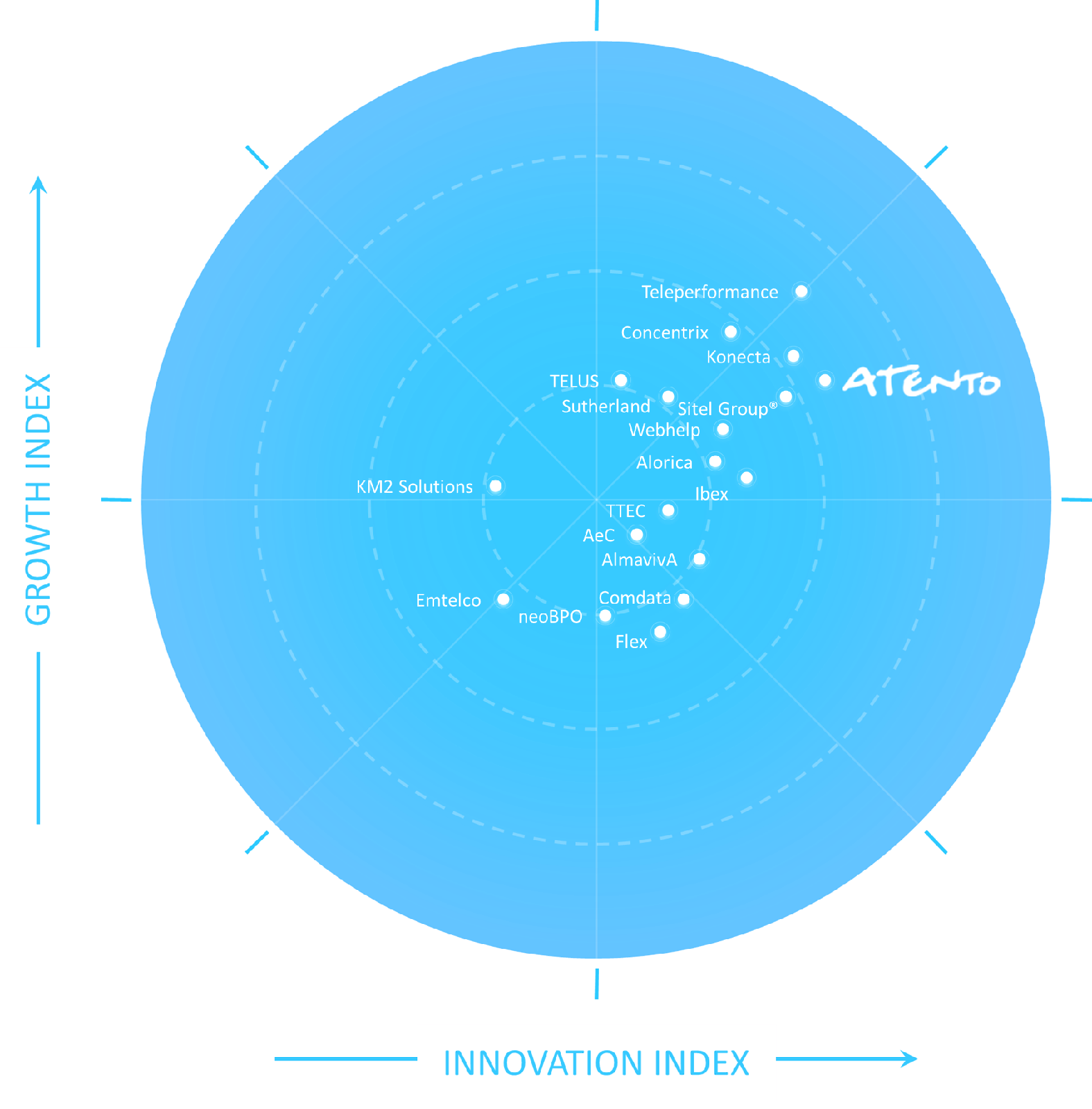 Frost & Sullivan has recognized Atento as a leader in the Frost Radar™: for Customer Experience Outsourcing Services Market in Latin America. This recognition rewards Atento's experience in the CX field as a result of the continuous innovations that we are carrying out, which combined with our company´s human touch, positions us as a leader in the next generation of customer experience.

About Frost & Sullivan
For six decades, Frost & Sullivan has been world-renowned for its role in helping investors, corporate leaders and governments navigate economic changes and identify disruptive technologies, Mega Trends, new business models, and companies to action, resulting in a continuous flow of growth opportunities to drive future success.
Please fill out the following form to view the report