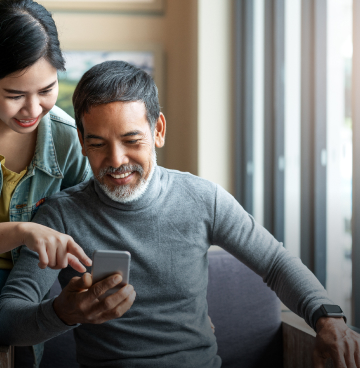 CAT ADSL
Customer service as a key element in differentiation
Objective
Since 2001 Atento manages the ADSL Customer Service for Telefonica (CAT ADSL) which the service main goal is to provide and solve the technical incidents regarding ADSL lines for Telefonica`s customers.
Even though being a profitable service for both companies, Telefonica and Atento identified the need to improve the Client Customer Service. The ADSL internet marker was becoming more and more competitive and a differentiated service was key to maintaining operation success.
Strategy
To achieve the goal of differentiating Telefonica from the competition, Atento developed its innovative Quality Plan. The plan was based on initially identifying a series of optimum performance targets. Any failure to keep up with these quality indicators would be seen as a negative result that needed to be addressed.
The plan consisted of the following elements:
In depth study of customer satisfaction surveys to gauge the correlation between Quality Promised and Quality Perceived by the end customer.
Detailed analysis of the factors, which adversely affect customer satisfaction, with the aim of swiftly responding to potential client loss situations and turning these into sales and customer loyalty opportunities.
Specific training orientated toward detecting weak areas in the customer relations process to ensure the monitoring and improvement of both the service itself and end user satisfaction levels.
Assessment of the individual performance of each call center agent and compliance with fixed operational standards and procedures via quality monitoring processes.
Incentive plans for the work team based on a consistent and reliable guideline established in accordance with promised quality standards.
Results
The introduction of the Quality Plan has made it possible to offer a CAT ADSL Service where the customer's perception can be immediately assessed and analyzed thus providing Telefonica with vital information at the decision making stage.

In this way, Atento managed to surpass Telefonica's expectations in terms of quality indicators, which were constantly maintained at levels above the 7.5 (out of 10) agreed upon with the client.