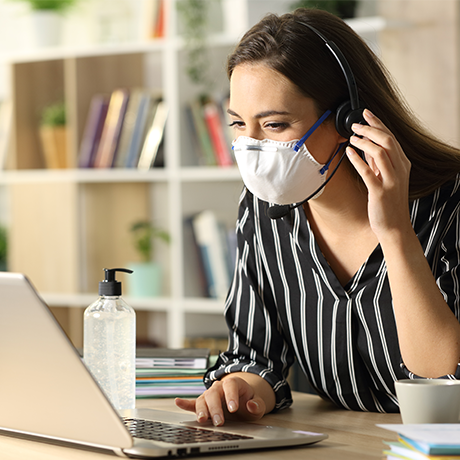 COVID-19 Hotline
Equitable Vaccination Distribution & Scheduling.
Challenge
Scheduling COVID-19 vaccines requires innovative and bold collective actions from government to reach out vulnerable people.
Strategy
Atento created one solution to address this challenge: Equitable Vaccination Distribution & Scheduling, supported by Atento@home.
The State of Maryland was able to easily handle the increased incoming calls volume while also reaching out residents to help them out with scheduling appointments.
Technology empowered this solution by leveraging on messaging integration, real-time analytics, and digital agents combined with call center agents. And most important: following the HIPAA guidelines.
This service is enabled by Atento@home, a secure, cloud-native solution that facilitates access to specialized talent to work safely from home.
Results
1.5M residents served on a monthly basis

60% interactions handled on digital channels, freeing calls for those who needed human interaction.

99% calls answered

94% CSAT Rating