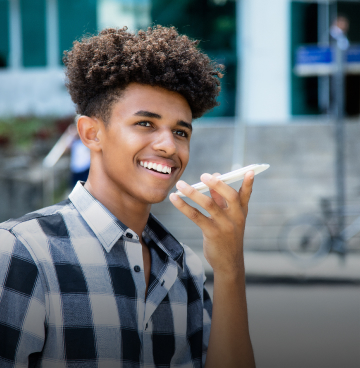 Customers for Life
Unique solution for management of the client's technical support and post-sales service.
Challenge
An important multinational technology company, willing to offer the best technical support and post-sales services to its clients, hired Atento as a strategic partner. The challenge was in offering the best services for customers located in multiple territories within various time zones and different cultures.
Strategy
Atento opted for setting up a new Customer Service and Technical Support Line. The service was operated for Latin America via multiple channels (telephone, E-mail and Chat), and split into two separate teams - Residential and Business Users – allowing the service to be adapted to each customer profile.
The key to the service was to ensure that Atento agents did their best to resolve customer problems on first contact and that authorized technical support call-outs were used as a last resource and only when necessary. For this reason, the staff preparation was vital to the success of the service. Agents received intensive training, as they were required to possess advanced technical knowledge and be prepared to take calls from all parts of Latin America.
All personnel have attended courses in Spanish and English as well as receiving special training from the client's team to gain an understanding of the products they would work with. In addition, they have all taken part in an activity set up by Atento under the title Customer Service Delivery Week. These are sessions where representatives from each country can share some of their local culture. In this way, agents coming into contact with customers from different regions get to recognize such characteristics and become better equipped to respond to individual call situations.
Results
Reduce costs for the client by 50% by drastically reducing the call-outs.

Atento exceeded its promises by not only maintaining existing customer satisfaction levels but also positioning the service in first place worldwide among the client company's consumers.