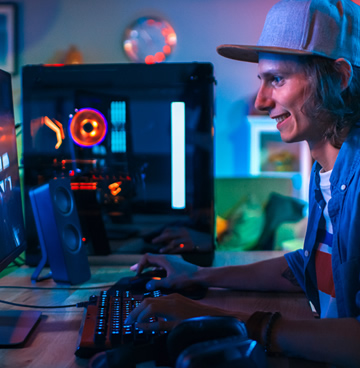 Online onboarding
Partnership between Riot Games and Atento was implemented 100% remotely
Challenge
Riot Games, an American company that develops and publishes games like League of Legends, chose Atento as a strategic partner to provide services to its Brazilian players. The goal was to create a robust operation through online support channels and social networks, engaging and collaborating with improving the gaming experience, solving problems or any situation related to the relationship between brand and consumer.
Strategy
The partnership with the company was closed days before the new coronavirus pandemic broke out in Brazil, so Atento had to rethink the entire process of implementing the project to ensure that the structure was completely ready within the agreed term, safely and securely.
One of Riot Games' requests was that the selection and training of professionals who would work for this project, as well as all the development in terms of infrastructure, took place online. The big challenge was to find people with a specific profile for this client, in addition to conducting, remotely, the entire process and the structuring of all technical parts.
To put the proposal into practice, we developed a remote onboarding model capable of recruiting and training bilingual professionals (Portuguese and English) who were familiar with the world of games. After the selection process, we started technical and behavioral training using videoconferencing tools.
The go-live took place within the expected timeframe and counted on the support team and operational staffs who helped the agents on the day of the launch of the beta version of the game. The follow-up followed during the beginning of the operation with a consistent production ramp and high level of team engagement.
Results
Average productivity achieved in the first week of operation.

High marks of quality and consumer satisfaction according to customer metrics.