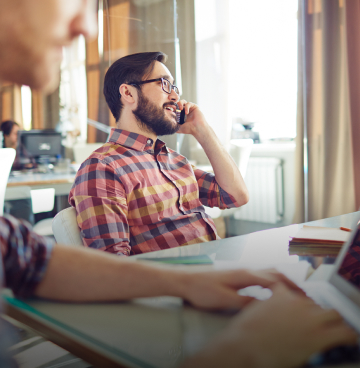 Challenge
The strong competition in the Mexican financial sector led this bank, a major multinational company, to find ways to be more efficient by offering better quality services to customers.
Atento was then chosen as a business partner to improve the bank's credit generation services.
Atento's solution
To achieve the goal, Atento developed a tool that was used in all of the bank's credit products and enabled automatic and logical distribution of files to "credit agencies" reducing service time.
The tool could receive e-mail documents from branches and outlets creating a unique record for each client and generating an analysis to determine whether the client is creditworthy making an automatic distribution of files.
The process was divided into several phases with specialized staff to take care of each part of the process reducing analysis time of each phase.
The process works with a workflow that performs automatic distribution of files and allows the tracking of each phase of the process as well as the time executives spent in each individual process.
Results
The service levels were improved by 30% and the loan approvals were sped up by 60%. In addition, a greater control over the processes was achieved.