Reengaging travelers with the world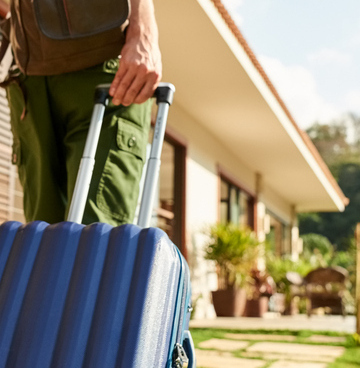 As travel and hospitality companies prepare to handle renewed demand, they must evaluate their current customer experience (CX) framework to make sure it's ready to provide rewarding experiences. Additionally, they should also focus on generating demand from market segments that are still on the fence about going back to traveling.
Capturing these potential customers in the moments that matter is key for securing market share and long-term loyalty. All this occurs in a backdrop of unprecedented workforce challenges that stress brands' ability to deliver the levels of customer service required to secure market share and win long-term loyalty.
To illustrate the challenges and opportunities that await the industry, join us as we follow Anna as she returns to travel. In five short chapters, we'll follow her through each of the customer journey touchpoints: trip planning, booking, pre-trip preparations, travel, and post-trip. Her story helps illustrate CX's outsized importance in the travel and hospitality industry. We'll wrap up with a recap of what Anna's travel partner did right and how those actions can translate to other travel and hospitality companies as they recognize it's time to go big with CX or stay home.
What you will learn from our white paper:
Time to Go Big or Stay Home
Planning the Trip
Booking the Trip Chapter
Pre-Trip Communications
The Trip Chapter
Post Trip
Doing CX Right
Learn more by downloading this White Paper