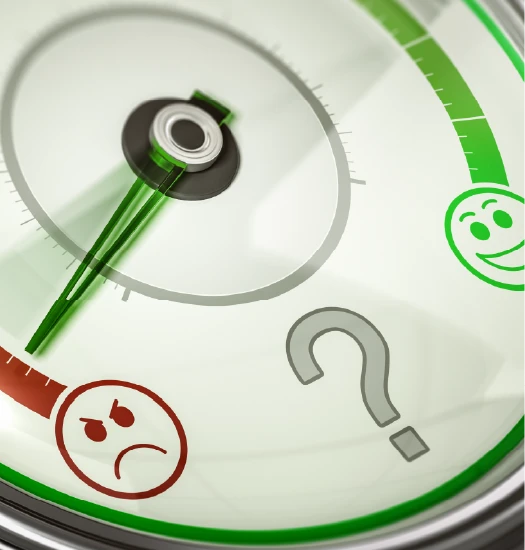 AI/Cognitive Stressometer for Better CX
Leveraging cutting-edge AI to pinpoint dissatisfied consumers, averting regulatory complaints and amplifying customer satisfaction.
Goals
Proactively address and resolve issues before they escalate to regulatory bodies.
Elevate the customer satisfaction index through robust assessment and action on satisfaction surveys.
Strategy
Deploy the Stressometer to swiftly detect and address potential detractors.
Strategically rank stress levels, prioritizing customer engagement to thwart complaints from reaching oversight entities.
Drive both internal and external process enhancements, founded on the deep insights from audio spectral flow analyses.
Highlights
Expedited implementation process completed in under a month
Stressometer, an exclusive Atento innovation, is rooted in advanced AI and Data Science tools.
The software adeptly discerns and categorizes customer grievances across diverse channels. This I gauged based on stress markers detected in voice tones and specific terminologies employed by consumers.
RESULTS / KPIs
Witnessed a remarkable surge in the CSAT index by +12 percentage points.