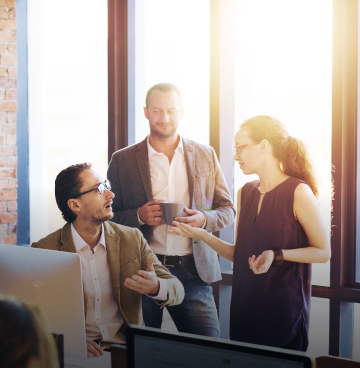 Digital Agent Sales
Data Science at the service of propensity and behavior analysis, in addition to multidisciplinary teams tracking results in real time, helped increase conversion-process agility.
Goals
To leverage automatic portfolio activation, improving CPC and sales rates at the lowest possible operational cost.
Strategy
Implementing Digital Agents to locate clients and offer cards, in addition to enriching data and developing statistical models for base segmentation and identifying clients with the most propensity to accept cards.
Results
Base conversion speed four times faster than the traditional model.

In one week, the new strategy reached a volume of conversions that the previous model would take a month to achieve.

Lower cost per sale than the traditional model.

69% Response Rate on all Contacts ("Hello" rate).

51% of calls made by the DA converted into sales.
Distinctions
Use of digital agents as a new sales channel.

Use of Data Science for propensity and behavioral analyses.

Multidisciplinary teams tracking results in real time for agile decision making.

Integrated platform and Business Intelligence-applied analyses.