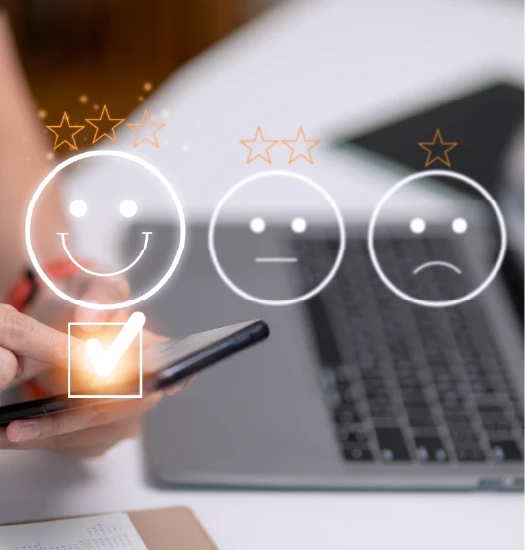 Empowering Customer Experience Through CX Consulting
Elevating Customer Experience & Advancing Self-Service Utilization
Goals
Decipher the nuances of the customer service journey to enhance it, cultivating brand allegiance throughout the engagement process.
Simplify the promotion of immediate loyalty, amplifying customer delight during their service interactions.
Strategy
Adoption of Design Thinking to harmonize user need, intrinsic business value, and the potential to suggest viable solutions.
A human-centric methodology that amalgamates diverse perspectives, offering a comprehensive view of the underlying issue.
Highlights
Rapid prototyping facilitating iterative testing and learning.
Comprehensive insights garnered from consumers interviews, employee discussions, and an intensive 16-hour operational listen-in.
A brainstorm resulting in 32 innovative propositions for customer experience
Extensive quantitative research, delving deep into 50 distinct aspects.
Results
A commendable 7pp uptick in the adoption of customer self-service options.
Automation efficiency witnessed a rise, escalating from 82% to an impressive 89%.
Significant curtailment in callback frequency, coupled with a surge in consumer contentment.