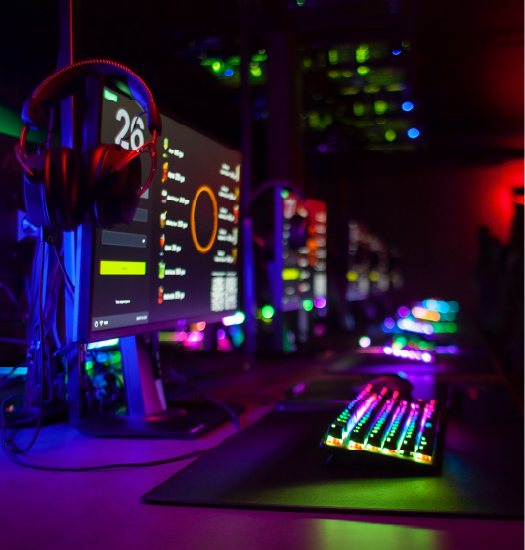 AI/Cognitive Solutions in Digital Recruitment for Gaming
Online Recruitment for the Gaming Sector
Goals
Develop a fully digital gamer profile ensuring peak productivity.
Foster employee engagement and collaborative mindset to elevate the customer experience.
Strategy
Leveraging online support channels, inclusive of social media.
Implementing comprehensive technical and behavioral training, through videoconferencing tools and webinars
Providing consistent support for remote agents.
Highlights
A talented team, 100% bilingual in Portuguese and English, each equipped with gaming experience.
A specialized infrastructure tailored for agents, which encompasses advanced gamer equipment.
An exclusive game laboratory, poised to be accessible post-pandemic.
A holistic digital approach to onboarding, selection and training processes.
RESULTS / KPIs
Remarkably, 64% of the daily productivity target was met within 4 days of operation, while consistently surpassing satisfaction benchmarks.  
Achieved quality and satisfaction scores nearing peak levels at 92.3% and 4.32, respectively.
Successfully monitored an average of 50k interactions on social media per month with automated moderation, and actively responded to an oversaw approximately 5k interactions across external platforms, forums and online communities.