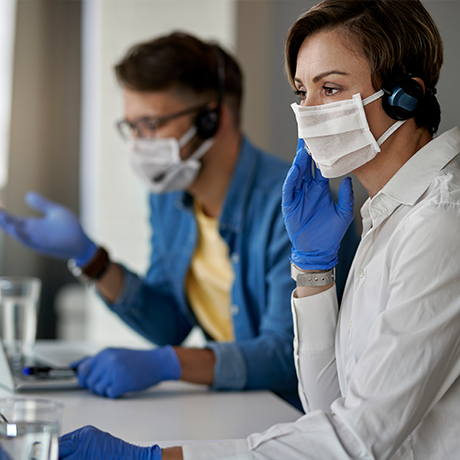 Challenges
Cities mount large-scale contact tracing efforts to identify and isolate those who have contracted COVID-19. According to Pew Research Center survey, 58% of US adults say they would be very or somewhat likely to speak with a public health official who contacted them by phone or text message to speak about the coronavirus outbreak.
Strategy
Atento created COVID-19 Contact Tracing: which helps to identify cases.
Our agents were able to rapidly deploy services to monitor symptomatic individuals, providing a caring service for the Agencia de Salud Pública de Barcelona (in Spain). They identify key info including: symptoms, contacts, travel and hospital visits.
These agents had the support from an onsite healthcare provider to answer any additional questions, provide guidelines for next steps when required, escalate cases. and prioritize patients when needed.
It is important to handle as many residents as possible in the shortest time to get the most accurate and recent contact tracing results.
Results
15 residents were helped per hour.

Healthcare professionals gained more time to take care of patients.

People at risk were able to get priority attention.

7k residents traced by month